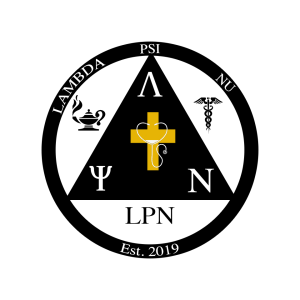 Lambda Psi Nu, Sorority, Inc. will serve as an instrument to promote and enhance the profession of practical and vocational nursing, and to strengthen community cohesiveness. Priority will be dedicated to the quality and professionalism in the delivery of nursing care through continuous education, certification, and lifelong learning; as well as community involvement and community enhancement. Lambda Psi Nu Sorority, Inc. will permit you to experience networking opportunities, fellowship, fun, and the formation of a never ending bond and sisterhood. It is the desired and attainable goal of Lambda Psi Nu Sorority, Inc. to work with other organizations and groups in a cooperative progressive spirit to build strong professional and public relationships throughout all the communities in which we live.
Our Vision
To be one of the foremost organizations fostering professional development, innovational leadership, academic excellence, and networking opportunities for women leading the practical nursing profession. We strive to build not only our organization, but our profession as well, on an international level. "Mission accomplished; advocating and advancing Licensed Practical Nursing"!
What is Lambda Psi Nu?
Lambda Psi Nu Sorority, Inc. is a professional association of licensed professional nurses, both practical and vocational, culturally diverse, and community service oriented.